HIRING: Waitstaff / Servers
Full Time / Part Time
|

Up to $35.00 Per Hour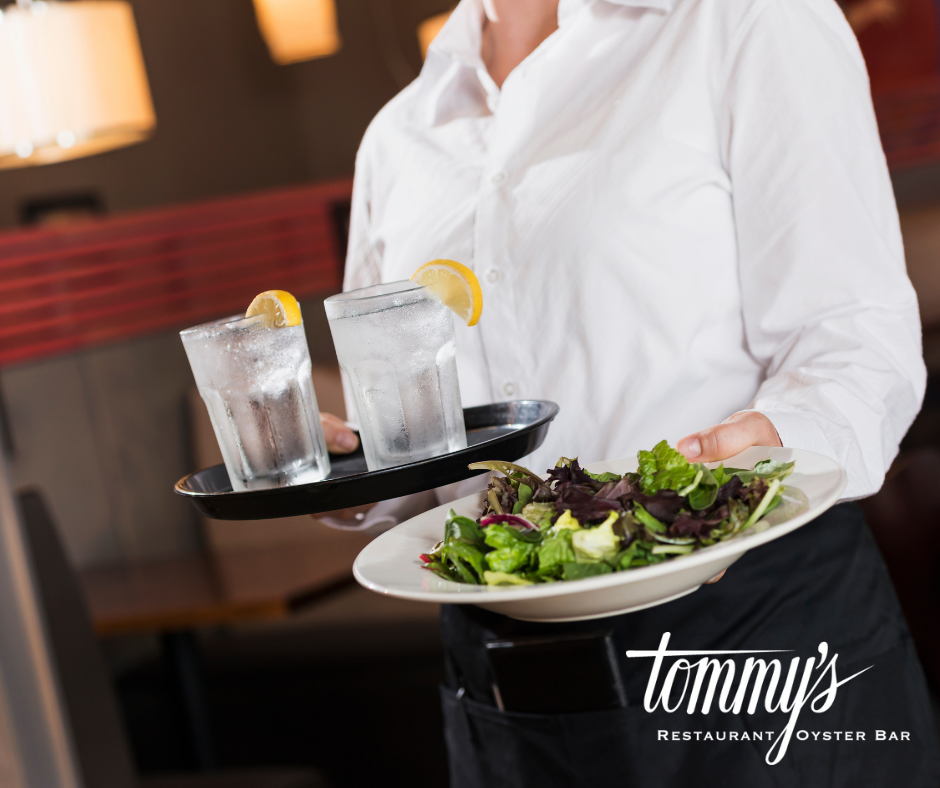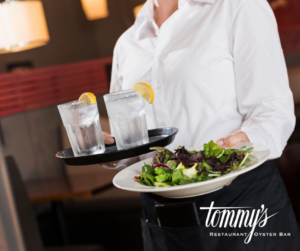 Tommy's Restaurant Oyster Bar empowers our associates to take initiative, be proactive, and contribute to the success of their position with well-defined strategies and objectives. Tommy's has been renowned for our fully integrated approach to hospitality services — all with outstanding client service. Our team is made up of the best talent in the hospitality industry, down to every associate and every position.
Why you will enjoy this job
Guess what? We have NO DRAMA here at Tommy's. We are a great team unit that is here to have fun, exceed our guests' expectations, and make money. Leave all the other stuff at home. We are not open until 4:00 p.m. on Saturday and not open on Sundays. Work hard but have a life.
What you will be doing
Serves patrons with food and beverages in a positive and friendly manner.

Provides information to help food and beverage selections.

Presents ordered choices in a prompt and efficient manner.

Maintains dining ambiance with an enthusiastic attitude.

Prepares room for dining by clothing tables and setting decorations, napkins, service plates, and utensils.

Protects establishment and patrons by adhering to sanitation, safety, and alcohol beverage control policies.

Helps patrons select food and beverages by suggesting courses, explaining the chef's specialties, identifying appropriate beverage pairings, and answering food preparation questions.

Transmits orders to bar and kitchen by recording patrons' choices and identifying patrons' special dietary needs and special requests.

Serves orders by picking up and delivering patrons' choices from bar and kitchen and delivering accompaniments.

Responds to additional patron requirements by inquiring of needs and observing the dining process.

Maintains table setting by removing courses as completed, replenishing utensils, refilling water glasses, and being alert to patron spills or other special needs.

Concludes dining experience by acknowledging choice of restaurant and inviting patrons to return.

Obtains revenues by totaling charges, issuing bills, accepting payments, delivering bills and payments.
What we are looking for
Clean, neat, and well-mannered individual.

Someone who pays attention to details.

A person who is passionate about delivering a great guest experience.

Two years minimum experience in high-end food service.

Honesty, integrity, and dependability

Adaptability and focus-oriented.

Food Server Permit and TABC Certified