Private Dining, Parties, Special & Corporate Events
Plan Your Next Private Party at Tommy's Restaurant & Oyster Bar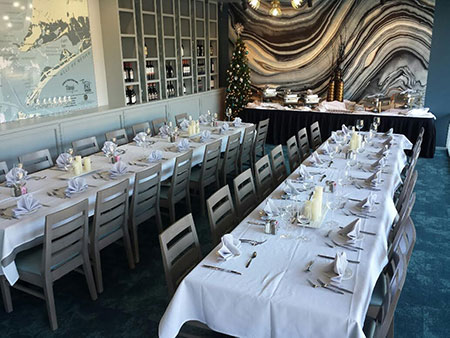 Tommy's Restaurant & Oyster Bar is the perfect venue for your corporate events or private get-togethers. We are consistently ranked as the best Clear Lake seafood restaurant choice for private parties and offer an extensive range of menu selections sure to tempt the palates of your colleagues, business associates and honored guests. We have earned widespread acclaim as the preferred dining destination for oysters on the half shell in Clear Lake and offer the freshest seafood in tranquil surroundings to ensure the success of your special event. Whether you are planning a night out to celebrate a milestone for your company or a wedding reception to remember, Tommy's Restaurant Oyster Bar is the right choice for your event.
Corporate Events & Banquets in Elegant Surroundings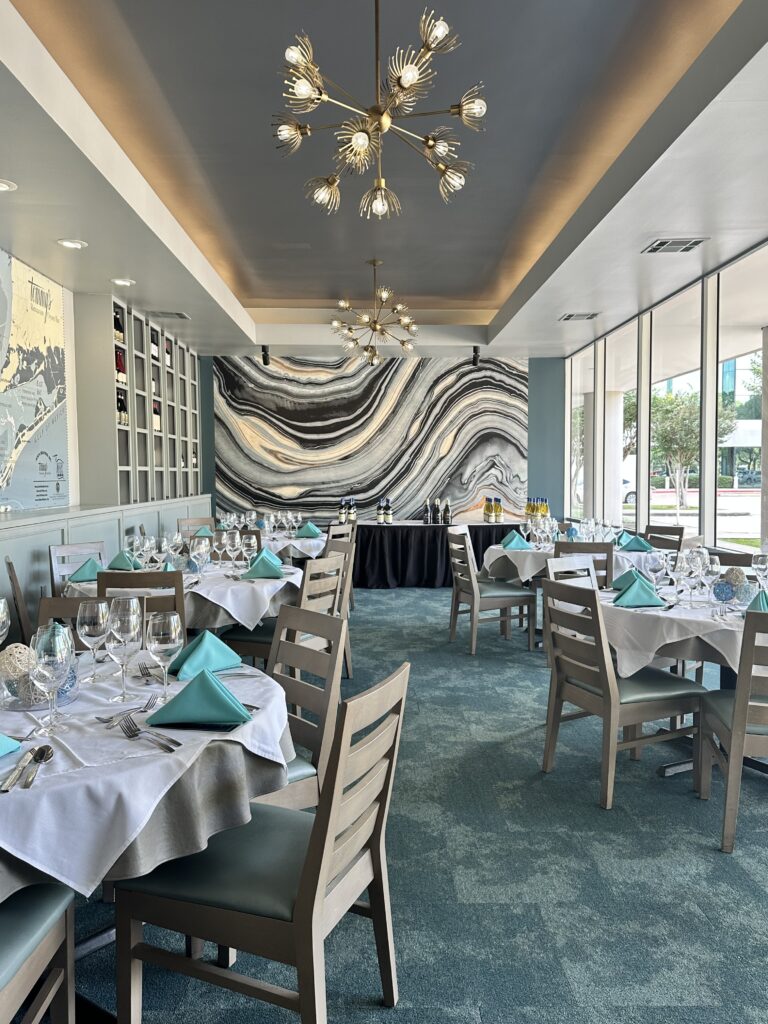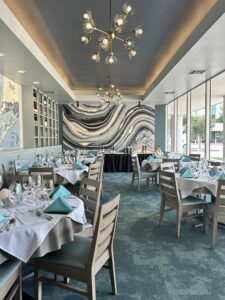 The culinary team at Tommy's Restaurant Oyster Bar will work with you to design a menu that incorporates farm-fresh produce and the freshest, locally sourced seafood, including oysters harvested from our own Galveston Bay. Whether you prefer grilled or baked oysters, fresh fish seasoned and cooked to perfection or grilled steaks selected from USDA Prime Beef, you can be certain that your guests will love every morsel. We can also design appetizer trays that incorporate our own unique Creole-influenced menu items in delicious bite-sized portions to allow your guests to mix and mingle freely during your event. Whatever your occasion, we can make it something special with our well-stocked wine cellar, full-service bar, appetizers and entrees that are sure to please.
Our private dining room offers an elegant and beautiful backdrop for your event. We will provide the servers, the food and the drinks required to make your special occasion even more memorable. By choosing Tommy's Restaurant Oyster Bar, you can enjoy the most attractive surroundings and the most attentive service to ensure absolute comfort and enjoyment for your guests. Our meticulous attention to detail allows you to relax and enjoy your corporate event or private party at our Clear Lake oyster bar.
Houston Restaurant for Special Events: Conveniently Located
Within easy driving distance of numerous facilities associated with the Johnson Space Center, our NASA seafood restaurant is ideally located to serve the business community in Clear Lake, Houston and the surrounding areas. Tommy's Restaurant Oyster Bar has ample parking even for large parties and is easily accessible from all parts of the Houston metropolitan area. Whatever your special occasion, we can provide the most attentive and comprehensive service to ensure that your event is a complete success.
At Tommy's Restaurant Oyster Bar, we have more than 25 years of experience in preparing and serving up seafood, steaks and oysters for our guests. Our expert event management staff will work with you to create a menu perfectly suited to your needs and to make all arrangements for your wedding reception, private party, corporate event or other special occasion. Contact us at 281-480-2221 to discuss your plans with one of our professional special events planners.
For Private Event Information please contact: Barry J. Kirk, Private Event Manager barry.kirk@tommys.com