Oyster Tasting Events at Tommy's
The Freshest, Most Delicious Oysters in Houston at Tommy's Restaurant Oyster Bar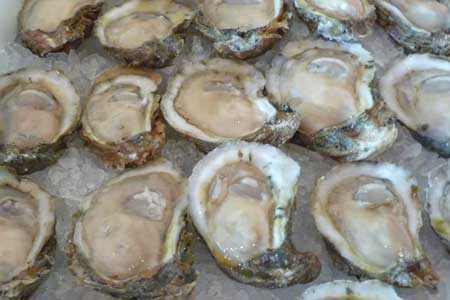 At Tommy's Restaurant Oyster Bar, it is all about the oysters. Ours are served up on the half-shell, grilled to perfection or incorporated into delectable seafood creations to ensure the most taste-tempting flavor for our customers. Harvested fresh from Galveston Bay using the most sustainable techniques, the oysters we serve are plump and delicious to please every member of your dining party.
Freshness Is Our Recipe
Freshness is critical to protect flavor and to create the most delectable entrees. The owner and chef of our Clear Lake seafood restaurant work together with local suppliers to select the freshest, most appealing specimens for your enjoyment. We then treat every Clear Lake oyster with tender loving care all the way to your table:
Shucking and preparing oysters on the half-shell in Clear Lake for the freshest flavor and texture and maximum visual appeal
Seasoning oysters and baking them to the perfect degree of deliciousness
Grilling oysters with butter, shallots, garlic and white wine and topping them with Parmesan cheese for the most delectable dining experience bite after bite
Dusting oysters with just a hint of corn flour prior to frying them up crisp and delicious
Preparing complex culinary creations that fuse our Creole cooking roots with the freshest oysters and modern techniques to create unique flavor profiles for even the most discriminating palates
From a half-dozen oysters on the half shell to our Double Oysters Rockefeller entrée, Tommy's Restaurant Oyster Bar offers a delightful array of choices made fresh with local ingredients for true farm-to-table dining in the Clear Lake area.
Seafood, Steaks and More
While oysters are our real claim to fame, Tommy's Restaurant Oyster Bar offers an impressive lineup of seafood and steak options to please every member of your party. Start your meal with crispy fried calamari or our famous fried green tomatoes served on a bed of our own roasted tomato sauce. From tender cuts of sizzling steak to the catch of the day, our entrees are designed to delight your taste buds and satisfy your cravings for the freshest seafood, fish and steaks in the Houston area. We source locally to ensure that every dish on our menu tastes delectably fresh and that you enjoy the best service in the most attractive surroundings every time you visit us. Our desserts are rightfully praised as the perfect end to a perfect meal so do not forget to add a crowning touch to your dining experience.
Tommy's Restaurant Oyster Bar is the perfect NASA seafood restaurant destination for seafood lovers and maintains a full bar with weekly Happy Hour specials and an array of appetizers ideal for a night out. Reservations are recommended for evenings and holiday weekends. We are locally owned and operated and maintain close ties with other businesses in our area to ensure that you enjoy the freshest and most mouthwatering steaks, seafood and oysters every time you dine with us. Call us today at 281-480-2221 to make a reservation or to check on our fish of the day specials before your arrival.